So there. It happened. I participated in my first crafts fair/bazaar last weekend. Tucked away behind Banapple on Katipunan, I shared a booth with two of my cousins at the HipPinoy Art + Food Fair.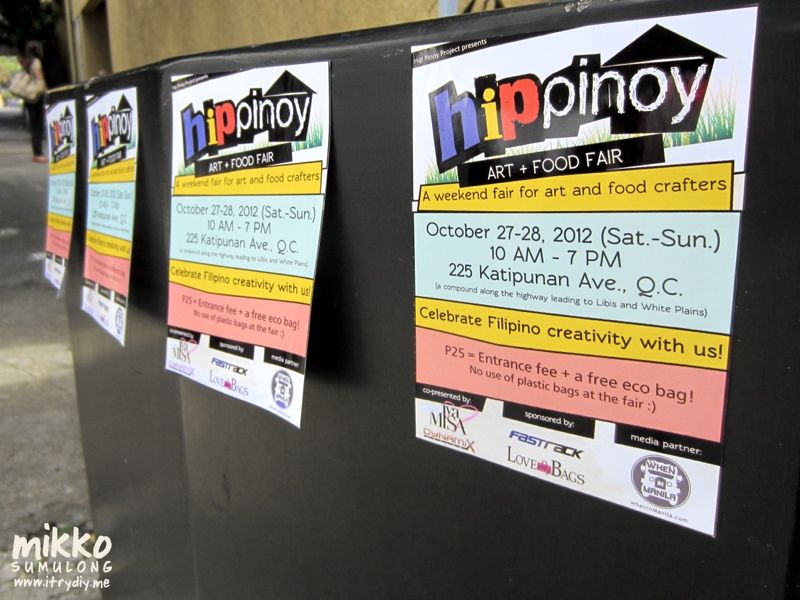 Yup, that's right. I shared a booth with two of my cousins. I was afraid I couldn't fill the space all on my own. So, Dina of Wired Charms and Akiko of The Girls' Room willingly joined me.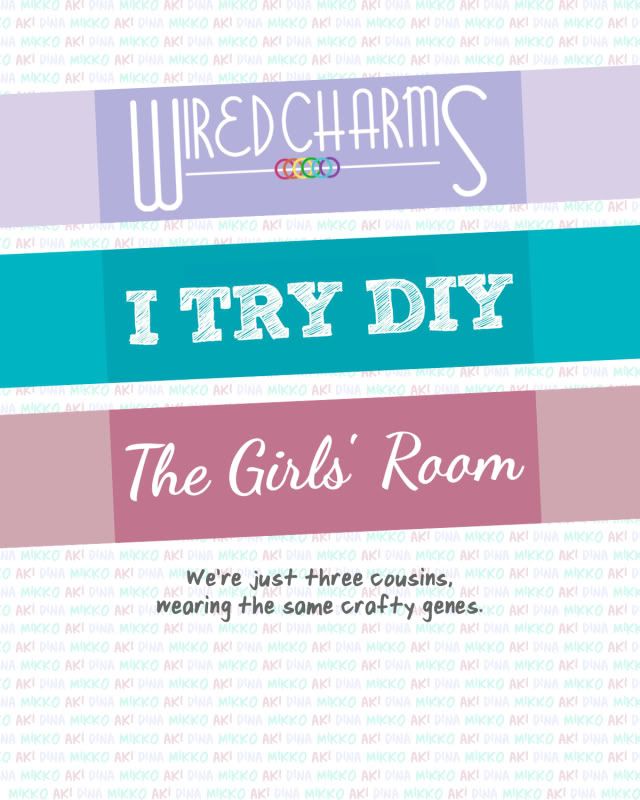 I woke up sick as a dog that Saturday morning. It was a struggle. My mom keeps reminding me that even as a kid, when I get so anxious and excited for events, I turn the excitement into some form of illness.
With tissue, water, juice and Dayquil in tow, I powered through! I tried to steer clear of the products, so as not to pass on whatever I had. This was our table. iPhone, not on the sales inventory.
We met quite a number of people. The crafts community is so small, everyone seems to know everyone else. Crafters from the Craft Soirees, Crafternoons and Craft Huddles were there. (Watch out for a separate blog on them.)
We met friends of our Lola. We met alumni from Assumption Antipolo. People who knew my Mom.
Of course, I gave out my made-at-home business cards. If you ended up on this site by way of those cards, I greet you Hello!
I'm not sure when I'll be selling next. I will, however, be selling my products (both finished work, and supplies with DIY instructions) really soon. Once that's up and running, I'll let you all know about that too!